Call us now
Trusted and Dependable
Towing Company in Atlanta
Looking for a towing company in Atlanta? Tate & Sons is one of the best towing company
in Atlanta. It can be a flatbed towing, heavy duty towing or emergency towing It doesn't matter
where you are and what time it is. Our affordable towing company has the solution for all your
towing needs.
Our Services
Heavy Towing Atlanta
Welcome to our premier heavy duty towing company! With a steadfast commitment to providing top-notch roadside assistance and heavy duty towing services, we stand ready to serve you 24/7, ensuring that you're never left stranded on the busy streets of City. Our skilled and experienced heavy duty towing team employs the latest towing equipment and heavy duty towing techniques to ensure the safe and efficient transportation of your vehicle. Whether you're facing a flat tire, engine trouble, or the need for long-distance heavy duty towing in Atlanta, we've got you covered. Trust us to deliver prompt, reliable, and courteous towing service whenever you're in need. Your satisfaction and the safety of your vehicle are our top priorities, making us the go-to choice for your heavy duty towing solutions.
At Tate & Sons Heavy Duty Towing in Atlanta we take pride in offering top-notch heavy duty towing services that you can rely on. With a dedicated fleet of powerful heavy towing trucks and a team of experienced heavy towing professionals, we specialize in providing efficient and safe heavy duty towing solutions for even the most challenging heavy towing situations. Whether it's a large heavy commercial vehicle, construction equipment, or any other machinery, our skilled heavy towing operators are trained to handle it with precision and care. We understand the urgency of your needs, and our 24/7 availability ensures that we're always ready to assist you, no matter the time or weather conditions. Your valuable assets are in capable hands as we prioritize safety and promptness above all else. When you choose Tate & Sons heavy towing, you're choosing a partner that goes the extra mile to ensure your heavy towing requirements are met with excellence.
Towing Services we offer:
Roadside assistance services
Heavy duty towing
Commercial heavy duty towing services
Emergency services
Recovery services
Local light & heavy duty towing
Heavy duty equipment
Flatbed truck heavy duty towing
Winching services
Commercial heavy vehicle services
Transport heavy services
Commercial heavy truck
Heavy duty machinery
24-hour heavy towing services
Winching services
Semi-truck
Heavy Construction equipment
Trailer heavy services
Recovery
Emergency roadside assistance services
Heavy Equipment transport
Medium duty towing
Heavy Equipment recovery
Tractor trailer towing
Equipment hauling
Bus towing
Semi-truck towing and recovery services
Accident towing
Off road recovery
Junk car towing
Fuel delivery
Lockout
heavy Tow truck
car towing
RV towing
Heavy Agriculture machinery
Heavy Towing
Our heavy towing services are the epitome of reliability and capability. Equipped with specialized heavy towing vehicles and a skilled team, we excel in handling the most challenging situations with ease. From large heavy commercial vehicles to industrial machinery, you can trust us to provide efficient and secure solutions that minimize downtime and get you back on track swiftly.
Relocation Service
Embrace a seamless relocation experience with our dedicated heavy tow services. Our expert team is adept at handling every aspect of your move, ensuring your belongings are transported safely and efficiently to your new destination, allowing you to settle in with peace of mind.
Winch Out Service
Navigating tricky situations is effortless with our winching service. Whether you're stuck in mud, snow, or a difficult terrain, our specialized equipment and skilled operators guarantee a swift and damage-free extraction, getting you back on the road in no time.
Flatbed Truck
Experience secure and hassle-free transportation with our flatbed truck service. Our modern heavy towing fleet of flatbed trucks ensures damage-free transport for vehicles of all sizes, providing you with peace of mind knowing your valuable asset is in capable hands.
| | |
| --- | --- |
| Flatbed Truck | Starts From |
| Car and heavy truck Tow | $85 |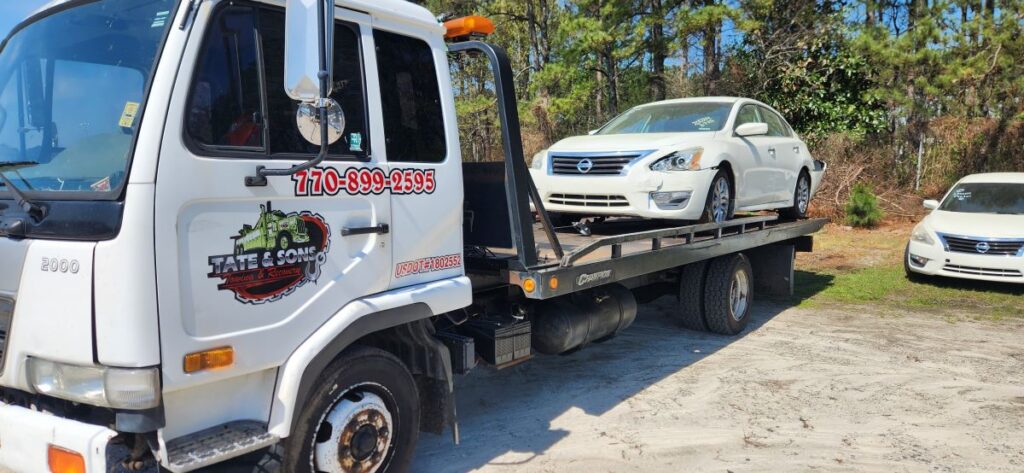 Light Duty Tow
When it comes to light-duty tow, we pride ourselves on promptness and professionalism. No matter the situation, our skilled team is dedicated to safely and efficiently tow your vehicle, ensuring a smooth experience during those unexpected moments.
Emergency Towing
In the heart of City, our emergency roadside service stands as a beacon of reliability and rapid response. Day or night, our tow team is poised to swiftly arrive at your location, providing the urgent assistance you need to navigate unforeseen roadside challenges.
Don't let a dead battery stall your plans. Our battery jump start service guarantees a quick revival, getting you back on the road without unnecessary delays, and ensuring you're never stranded by the roadside.
| | |
| --- | --- |
| Jump Start | Starts From |
| Car Jump Start | $95 |
Jump Start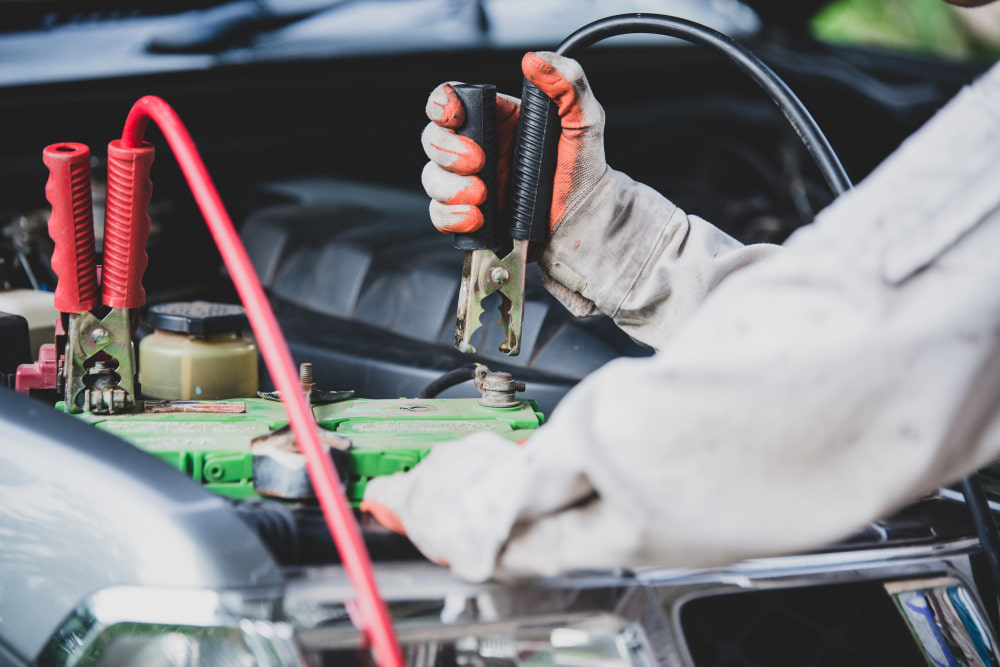 Wrecker Service Vehicle Recovery
When unexpected mishaps occur, our wrecker service and vehicle recovery expertise come to the rescue. Count on us for skillful vehicle retrieval and recovery, providing a reliable solution to accidents, breakdowns, or off-road incidents, all while minimizing stress and inconvenience.
Our Heavy Duty Tow Service Areas:
Service area
Riverdale, GA,
Brookhaven, GA,
East Point, GA,
Union City, GA,
Druid Hills, GA,
Forest Park, GA,
Stockbridge, GA,
College Park, GA,
GA 30315,
Decatur, GA 30030,
Belvedere Park, GA,
Buckhead, GA,
Panthersville, GA 30034,
Cabbagetown, GA,
Midtown, GA,
Adair Park, GA 30310,
Adams Park, GA 30311,
East, GA 30316,
Scottdale, GA,
Adamsville, GA,
Buckhead, GA,
Paces, GA,
Mechanicsville, GA,
Midtown, GA,
Client's Testimonial
I was definitely saved by your quick heavy duty service. Could be really late for my appointment on that day if you did not come that quick. Thank you for towing my car!

READ MORE REVIEWS
GET A FREE ESTIMATE
Best Tow Company Around … Safe &Reliable
Jenna Liberatore
2022-06-29
JT is awesome and very very helpful! will definitely be using his services again in the future if needed! thank you so much I really appreciate it!
Acey Productions
2022-03-22
I called to get a car towed and the flatbed driver told me "I'm not on that side town keep looking." How unprofessional. Do better
Very professional and came ASAP earlier than estimated will use again and refer to others ask for Mr.JT
Not a man of his word. Don't trust this company with your vehicle. They say they are going to do one thing but then do another which leave you with all kind of fines to have to pay.
Great and affordable towing company I would recommend for anyone to call them when needed
Courtney Holland
2019-12-12
Tate & Sons is super professional and timely! JT helped me out tremendously and if it hadn't been for him and his company, I would've been stranded and late for work!
my Tracker was towed by two young guys an they did a magnificent jobs thanks Tate and Sons
Our Location
Tate & Sons Towing Atlanta
Address: 1789 Lakewood Terrace SE, Atlanta, GA 30315, United States
Hours: 9am to 9pm
Phone: +1 770-899-2595