Fuel Deliver in Atlanta GA
If you find yourself in a situation wherein your car's fuel suddenly runs out and you're in the middle of nowhere; you should stay calm and composed. One of the best courses of action to take is to engage our company's efficient fuel and gas delivery service in Atlanta GA. Tate & Sons Towing Atlanta is one of the most trusted service providers in Atlanta, GA when it comes to providing a towing service, fuel delivery, and other related roadside assistance services. We have the expertise, equipment, and resources to attend to all emergency situations. We offer fuel delivery and heavy duty towing service in Lakewood Terrace SE, Scottdale GA, Decatur GA, Mid Town GA, Atlanta GA, College Park GA, East Point GA, Forest Park GA, Union City GA, Riverdale GA, South Fulton GA, Lithia Springs GA, Mableton GA, Conley GA, Venetian Hills and Oakland City Atlanta GA.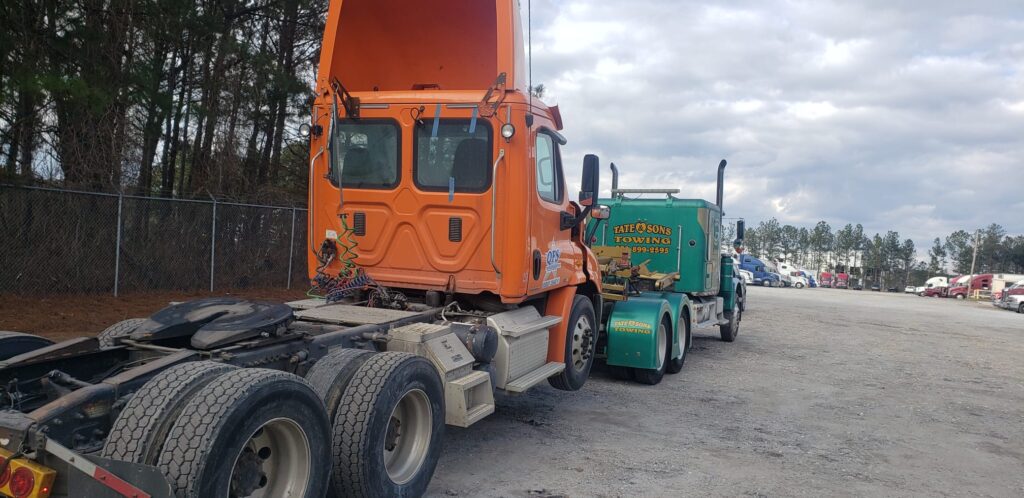 Reasons to Hire Fuel or Gas Delivery Services
You don't really know when and where you'll encounter a roadside accident or dilemma, specifically when it comes to fuel insufficiency. Fuel powers your vehicle and in the absence of such, you will surely incur delays and hassles. Instead of leaving your vehicle unattended in an area while looking for a gasoline store, you can call a reliable roadside assistance service provider to provide fuel delivery services. Plus, if you encounter a more serious vehicular problem, these type of contractors also offer credible towing services.
Why Choose Our Company?
If you accidentally run out of fuel, we are the company that you should call. We offer fast, efficient, and streamlined fuel and gas delivery services to our clients. If you book our services, all you need to do is to immediately contact our company and to describe to us your location especially if you don't know the exact address of the area. We have advanced technology and devices to help us locate our clients whose vehicles are in dire need of fuel. Lastly, our team will take action immediately once they know your location. You'll receive the fuel in no time.
So, if you either need a towing service or even a fuel and gas delivery service, call Tate & Sons Towing Atlanta! Our office is located in Atlanta, GA. Dial this number, (770) 899 2595, now!
Towing services we provide in Atlanta Georgia:
Lockout service Atlanta GA
Our Tow Company Location in Atlanta GA
Address: 1789 Lakewood Terrace SE, Atlanta, GA 30315, United States
Hours: 9am to 9pm
Phone: +1 770-899-2595